Ash Wednesday.
A time of repentance.
A time to remember from ashes we have come and to ashes we will someday return.
A time to study the last 40 days of Christ's life and ministry on this earth.
A time to anticipate His sacrificial death on the cross.
A time to rejoice in His life-giving resurrection.
A time to hope in Jesus' second advent.
I find it fitting that our spring ladies Bible study begins tonight and that our curriculum is The Family of Jesus by Karen Kingsbury.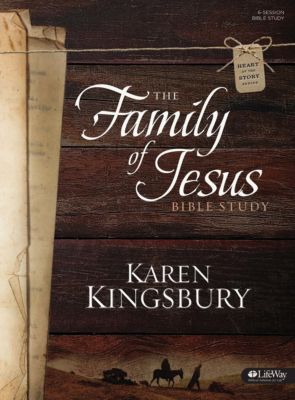 What an appropriate season to draw closer to the life of Christ and ponder His earthly familial relationships within the framework of Scripture. I read the stand-alone novel, upon which the study is based, last winter and found it insightful and moving, with a well-connected story arc. I can't wait for our Bible study participants to experience scripture told through Kingsbury's storyteller lens.
In addition to journeying through this study with such sweet sisters in Jesus, The Optometrist and I are going to join Margaret Feinberg's #LentChallenge to read through the Gospels over the next six weeks. Maybe you want to join in, too? If so, click the link above for more information and to download the reading guide. Throughout this journey the key question she wants us to ponder as we read Matthew, Mark, Luke, and John is what do you most need to read but least want to hear?
With these two scriptural avenues as guides I pray my heart will be open and willing, my soul receptive and obedient, and my mind challenged and changed throughout the next forty days, and beyond.